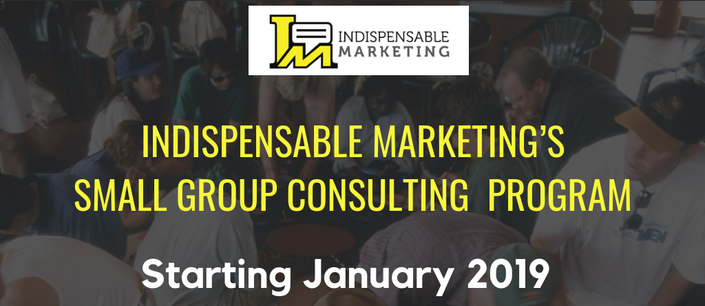 The 4 Step Marketing Plan for Consultants and Professional Service Businesses
A Live Small Group Consulting Program Delivered Over 8 Weeks
BUILD YOUR MARKETING ACTION PLAN IN 8 WEEKS
Next group program starts Jan 8th and runs 8 consecutive weeks
Many consultants and service businesses understand the importance of having a marketing plan but fail to create one. They rely on chasing leads and sending out proposals. It might work in the beginning but as the client work rolls in it becomes nearly impossible to continue doing business that way. In short, its not sustainable. What you need is a marketing plan that builds personal brand authority, attracts your ideal clients and turns them into paying customers.
That's the 4 step process I've developed over the years for professional service businesses and consultants.
Over the course of 8 weeks I will pull back the curtain and show you this approach. Its the same approach I've applied to multiple 6 figure professional service businesses in the Richmond area including my own firm Indispensable Marketing.
Here's what we will focus on during the live sessions:
Small group sessions meet 4 times over the course of 8 weeks for 60-90 minutes every other week. We will spend about half the time on each week's lesson and the rest will be open to 1:1 time to answer your specific questions. During the weeks that we do not meet you will be expected to take action on the previous week's lesson and put it into practice.
Session 1) Week 1 – 2 Discover and Understand Your Ideal Client
In any marketing conversation (or one that you hope to be effective) it's common to hear that you must know your target market. But within every target market is a segment of people who you are best suited to serve, who value what you do and are very profitable for your business. This group of buyers represent your ideal client. Trying to be "all things to all people" doesn't work. In this session we'll go to work on discovering and understanding your ideal client.

Session 2) Week 3 – 4 Identify Your Difference and the Problems You Solve
Having a difference is not only a matter of strategy success, it is a matter of survival. No difference? No success. Sitting right next to your difference is the problems you solve. Nobody wants what you sell. They want their problems solved. In this session we'll go to work on identifying your difference and the core problems you solve for clients.

Session 3) Week 5 – 6 Build an Lead Generation Process

The most effective lead generation process is through the careful blending of multiple avenues and channels. Often a prospect must encounter your brand or message dozens of times before they decide to move forward to make a purchase. During this session we will build out your plan for generating ideal clients.

Session 4) Week 7 – 8 Turn Leads into Paying Clients
Lack of any process approach to selling is the biggest weakness for most consultants and professional service businesses. The focus of marketing is almost always on lead generation. While leads are important, the focus with generating them takes up a significant amount of time and money. During this session we'll map out your "selling process" to convert leads into paying clients.


This program is for you if
Professional service businesses and consultants such as local HVAC, electrical contractor, business consultant, attorneys, marketing consultants, beauty consultants, accountants, HR consultants and financial planners
Anyone who wants to avoid the crowd by building a unique brand
Individuals who are serious about doing the work to build a long-standing asset
Some reasons why you might consider doing a group program . . .
1. You're simply not getting in front of a enough highly qualified leads.
Many consultants and service businesses have little trouble demonstrating the value they can bring to an engagement - the problem is that they can't attract enough of the right kinds of leads to have profitable conversations in the first place. Solving this challenge is a major focus of this program.

2. You're spending time writing proposal after proposal that go nowhere.
If you enjoy getting results for clients but hate the proposal dance, let me show you how to create a client generation process that attracts only highly engaged, highly committed prospects and turns them into clients.

3. You're struggling to keep up with the work and retain the clients you have.
One of the greatest challenges in running a consulting-based practice is that one day you're chasing work, and the next day you're head down doing the work. This unpredictable cycle leads to mixed results for clients and a constant state of feast and famine for the consultant. In this program we will show you how to get clients started right and how to keep them happy and engaged.
Enrollment closes 1/6/18. Limited space available.
Your Instructor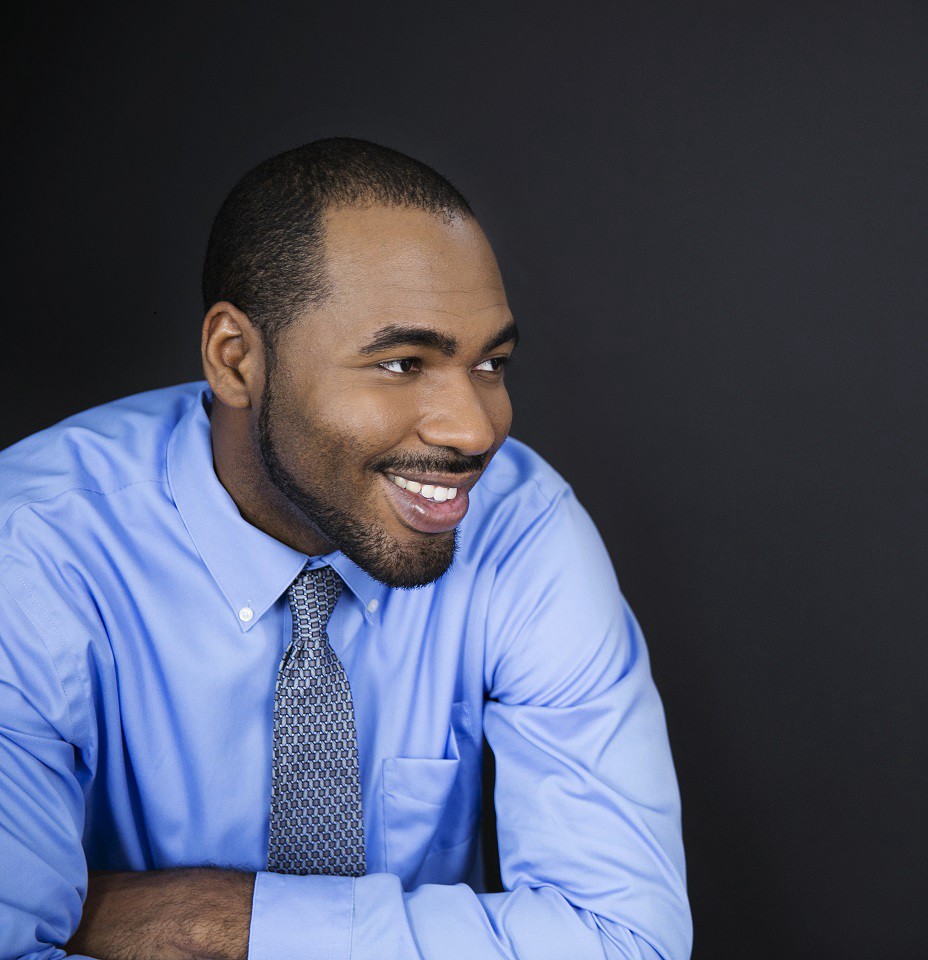 Patrick McFadden is a marketing consultant, a speaker, and the founder of Indispensable Marketing. A small business marketing firm dedicated to transforming the way small business owners think and approach marketing.
Patrick is the creator of the Indispensable Marketing Process, which helps business owners take a holistic integrated marketing approach, not just parts and pieces (social media, SEO, content, web design, branding, etc), to increasing visibility and making their phone ring. In addition, he frequently consults with small service based businesses helping them change the way in which customers view what they do and in effect render the competition irrelevant.
American Express OpenForum calls Patrick McFadden a marketing thought leader and Manta exclusively named him as a person to follow. His marketing advice can be seen on media outlets such as Yahoo! Small Business Advisor, INC., American Express OpenForum, Business2Community, WRVA 1140AM, and Greater Richmond Small Business Development Center.
Featured marketing contributor to Manta, Greater Richmond Small Business Development Center, Staples Small Business, advisor to American Express OPENForum and popular presenter of seminars for events such as BNI International, ArchEX, and anywhere an audience gathers.
Course Curriculum
Live Session Schedule
Available in days
days after you enroll
Discover and Understand Your Ideal Client
Available in days
days after you enroll
Identify Your Difference and the Problems You Solve
Available in days
days after you enroll
Frequently Asked Questions
When does the course start and finish?
The course starts 1/8/18 and will run for 8 weeks with live training sessions every other week. Providing we stay on track the last session will be 2/26/19 as the wrap up.
How long do I have access to the program?
We will record every session and you will have access to these recordings for 6 months. Of course you will be able to download and keep all program materials during the sessions.
What if I am unhappy with the course? Can I get a refund?
We are going to be working together for a number of weeks so you will have plenty of time for feedback, but if you are not satisfied with the value simply send an email to
[email protected]
and I'll personally make sure you receive an immediate refund.
Where will the live sessions take place?
Online. Please have access to high-speed internet.
I have X business, is this course right for me?
This course is perfect for... Business consultants or local home service providers (HVAC, Plumber, Handyman, etc.) Those considering staring a service business Professional service providers such as attorneys, accountants, and financial planners If you're not sure if this course is right for you, send us an email. We're happy to help you determine if this is the program for you. https://indispensablemarketing.com/contact/
What if I can't attend a live session?
I get it. Life gets busy. If you have to miss a session we won't be able to make up the 1:1 time you'd get with me, however, the live training sessions will be recorded and add here for you to review at your convenience and you will have email access to me.